Acupuncture Works Rocky River, Ohio
REJUVINATE THE FACE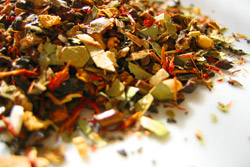 CHINESE HERBAL FACIAL WITH CONSTITUTIONAL ACUPUNCTURE TREATMENT
Chinese medicine states that your spirit, called "Shen", shines through your face.
Our Chinese herbal facial coupled with the constitutional acupuncture treatment offers you a natural, holistic approach to rejuvinate your face--generating a more peaceful, youth-filled appearance and serene Shen.
This service include an herbal nourishing face masque, body and facial acupuncture and/or tuning forks, and renewal masque.
If you are looking for a natural and holistic treatment and want to avoid harsh chemicals and procedures, then our service is for you! Call 216-459-7101 to schedule now!
Remember, it's all about the Shen.